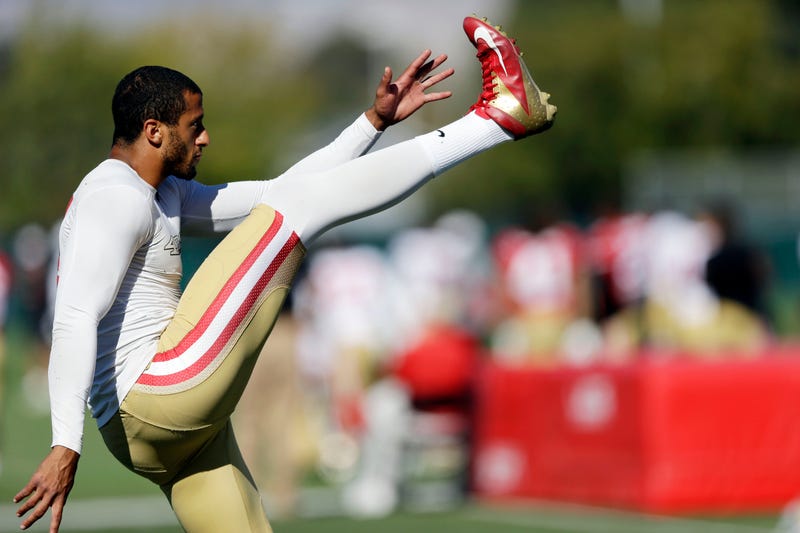 Most athletes on Twitter tend to ignore the noise of their replies, and for good reason. There are scores of people with dumb, hateful opinions out there. Colin Kaepernick, however, deals with it in a less popular way.
As Dan Hanzus pointed out, Kaepernick favorites the tweets he gets from angry fantasy football owners and fairweather San Francisco fans, using the vitriol as some kind of motivation. With the 49ers currently 1-2 after an ugly Week 3 loss to the Colts, there was no shortage of hate.
@Kaepernick7 I've always said alex smith was better then you #stepyourshitup

— 12b (@GAJICMAGIC) September 24, 2013
@Kaepernick7 you would of been better off with the cubs stop being such a fucking pussy

— ®îtčhíè (@TDaddyRitch) September 24, 2013
@Kaepernick7 you suck dick #bringbackalexsmith

— ReggieGaryBaby (@ReggieGaryBaby) September 24, 2013
@themtlgeneral @Kaepernick7 Kaepernick is a joke. His style doesn't win, he is the ronnie brown of 2008 with the wildcat.

— Trevor MacArthur (@ItsBigRedd) September 24, 2013
@Kaepernick7 is absolute garbage #StartColtMcCoy

— Connor Kerrigan (@ConnorKerrigan) September 24, 2013
#StartColtMcCoy might be the saddest hashtag ever.
Photo: Marcio Jose Sanchez/AP