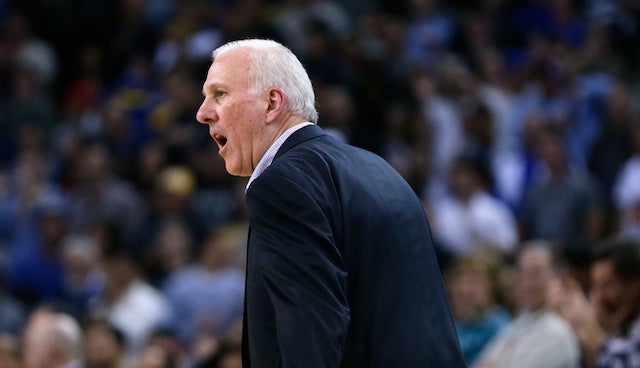 Remember when Gregg Popovich sent home all of his good players before a nationally televised game against the Heat, prompting David Stern to throw a hissy fit and fine Pop $250,000? Stern really taught Popovich a lesson that day! Well, not really:
Spurs just announced Tim Duncan and Manu Ginobili are being rested tonight against Golden State ... with Tony Parker (shin) still out, too

— Marc Stein (@ESPNSteinLine) December 19, 2013
This is a nationally televised game, of course, one that was supposed to draw in viewers with the intrigue of a Western Conference Semifinals rematch. There is a very good chance that Pop chose to rest two of his stars for this game in particular just to fuck with David Stern. And for that, we salute him.