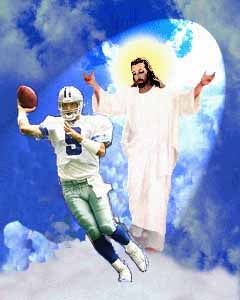 • Freddie Mitchell, substitute teacher. Really.
• Vote For Rory!
• Michael Irvin "apologizes."
• The only league left for Justin Gatlin.
• Dallas Clark rules all.
• Bill Romanowski has some health tips for you.
• Scoop Jackson vs. the blogs.
• Jimmy Kimmel for new MNF broadcaster.
• Melissa Rivers and NASCAR, a perfect match.
• Lance Armstrong is everywhere.
• Hey, Albert, you won: Relax.
• Part One of the saga of Ricky and Jimmy, and Part Two.
• More than we need to know about our columnists.
• And take your Eggs Benedict with you!
• Blind soccer!
• We're sorry we made you watch this.