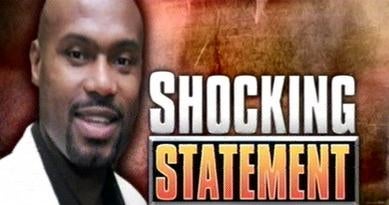 AJ Daulerio's Cultural Oddsmaker runs every Friday. Email him to let him know what you think.
Since the Super Bowl ended and the swirling madness of March has yet to come upon us, those interested in professional sporting activities have had limited big-time events to occupy our time, evidenced by "SportsCenter"'s increased NASCAR coverage over the last few days. The one event earmarked to break up the doldrums has been the NBA All-Star Game, which promised to be even more of a glitzy, half-court alley-oop, behind-the-back pass spectacle than usual, thanks to its relocation in Las Vegas. David Stern braced himself for gambling blowback, hooker buffets, and all of the other sinful accompaniment that could potentially derail this firecracker weekend, only to have John Amaechi's gayness and Tim Hardaway's allegiance to the Westboro Baptist Church tripwire the event before any of the players even sasquatch their way on to the Vegas tarmac.
Now, Stern has a public relations staff working overtime to ensure that anyone affiliated with the NBA has to keep their comments about the Hardaway/Amaechi slap-fight to a minimum - or else, like Hardaway, face league banishment for expressing views not representative of the NBA's "No, no - we LOVE homos!" stance. Right now, Stern is probably praying for somebody to start blasting at Michael Jordan's Birthday party at the Bellagio. In this world, it's much easier to sidestep thuggery than gay bashing.
But is there a way to move away from the issue and keep the focus on the All-Star excitement? Some adjustments will have to be made.
So, today, I'm pulling out my vintage 1984 University of Hawaii jersey, making my best Johnny Weir dunk face and calculating the odds on what'll happen this weekend as a result of Hardaway's statements.