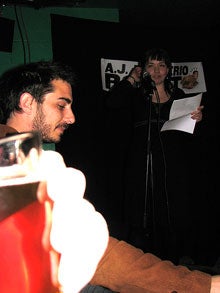 • Goodbye, Balls.
• We guarantee you Dick Vitale's Betamax is flashing 12:00.
• It's good to be Brian Urlacher.
• Tommy Lasorda claims he doesn't pay for sex, but we know better.
• We'll take a camouflage Bible over a neon bible, anytime.
• Sorry!
• You absolutely cannot kill Rulon Gardner.
• Whom shall you do?
• Please don't insert anything in Luis Castillo.
• Now that's an ass slap.