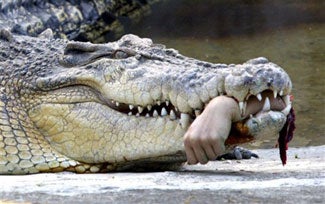 • What it was like at Fenway on Wednesday.
• In case you're looking for some new employment opportunities.
• Jon Bon Jovi, pissed!
• Indians in Milwaukee? Wha?
• The new ombudsman bitch-slaps Schrutebag.
• Not a good week for ESPN Fantasy Games.
• Maybe you should sit a few plays out, big guy.
• Remember, Roger Clemens might not be what he seems.
• J.D. Durbin was probably wise to make his MySpace private.
• Not a good week for Houston Nutt.
• It's never too early to talk about the NFL. Actually, yeah, it kind of is.
• We will kind of miss you, Mr. Bledsoe, but not really.
• We had double the David Hirshey this week.
• We made some changes, and that was before ATHF showed up.