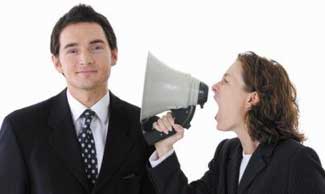 We are extremely proud to have the most dynamic, electric, SUPER HAPPY FUN OUTSTANDING comment section on this here Internets; you guys provide about 76 percent of our daily entertainment, with the rest filled in by re-reading Andy Rooney books, Cardinals DVDs and listening to old Woody Allen comedy albums.
But it's important to keep matters alive and fresh, so we like to occasionally tweak matters a bit, just a little bolt tightening here or there. Henceforth, we have deputized Comment Czar Rob Iracane — who is the guy who approves and deletes comments around here, and the fellow to whom you should address
——————————————
Back when I was introduced as the commenting intern, I championed the concept of the comedy pyramid as the best way to ensure hilarity on a Deadspin post. As commenters, we take the original joke and build it up, layer by layer, until we reach the pinnacle of funny.