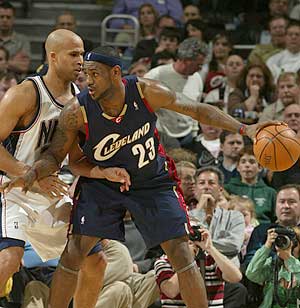 The second round continues with two more matchups today. We've already previewed Suns-Spurs tonight.
Because we feel that no one understands the NBA more like the way we wish we understood the NBA than the gang at Free Darko, we've asked them to write up previews of every playoff series throughout the postseason. It will help us understand what's at stake in each series, what matters, what it means for the individuals involved, their fanbases and their history. And there will also be funny, bizarre, non-linear photographs.
After the jump, our one preview today, the series between the Cleveland Cavaliers and the New Jersey Nets. This could be LeBron's time to keep the legend going; you have to think he's been rather fortunate with his matchups so far. If you want to hop in with your predictions in the comments, please do. Because we type about sports, and people expect it, our prediction is Cavaliers in 6.
And now, Brown Recluse, Esq., from Free Darko, after the jump. Enjoy.
——————————
Vince Carter. Lebron James. Jason Kidd. All three are unquestionably among the most electrifying talents to play in the NBA over the past decade. Yet, somehow, unless you're Jay-Z, it's hard to get too excited about this series. The attention of the hoops world is still focused out West, on Suns/Spurs and now the upstart Warriors. Even in the East, people are more interested in the old vs. young right-way battle between the Pistons and the Bulls than in this series. And we're talking about one of the best dunkers and one of the best passers in NBA history! Furthermore, it's only been one year since Lebron James was looking like a basketball god in defeating the full-strength Wizards and taking the Pistons to seven games. What happened?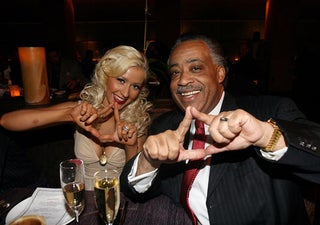 S
Injuries are a big part of the story. When a player over the age of 25 misses 20 or so games, it's easy to write him off as over the hill. That particular fact pattern applies to all three of the Nets' stars, with Richard Jefferson being the youngest and most recent victim. Kidd has now played two whole seasons on his surgically repaired knee, and I still couldn't help seeing him as on the verge of retirement. I use the past tense because Kidd's averaging a triple-double against the Raptors in the first round did a lot to open my eyes. It's no exaggeration to say he is currently playing the best basketball he's played since the last time he led the Nets to the NBA Finals. Divorce has done him well. As long as Kidd can still manage to dribble, all he needs is some athletic finishers (and yes, Boki Nachbar counts), and with his extraordinary court vision, his team will always be dangerous.
This year might be the first time that a team's sweep of a first round opponent makes them look worse than they did going into the playoffs. Playing against a depleted Wizards team missing its two All-Stars, the Cavs seemed to confirm what skeptics have been saying all season about them: They did just enough to get by. With Lebron looking passively dominant, Larry Hughes, Zydrunas Ilgauskas, and Drew Gooden all stepped up and played some of their best ball of the season. So, Lebron's oft-maligned supporting cast looks improved, and we know what Lebron is capable of when the stage obliges him to raise his game to the highest level. The question is whether, after coasting through much of the year, he'll be able to just turn it on when he needs to.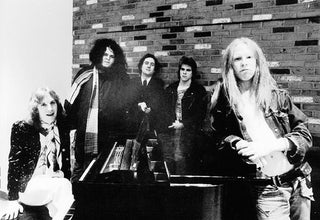 S
With the world looking elsewhere, it is up to the players to construct their own narrative for this series. Lebron's witnesses have adopted Melo's no-snitching policy, and as a result, he seems to have a surprisingly small amount of pressure on him. Last year's post-season performance answered a lot of questions and, in effect, bought him time. Most people realize the limitations of the Cavs roster, and few people expect Lebron to win a championship so soon. He and his people would never admit it, but whether the Cavs win or lose this series will have little effect on Lebron's legacy. On the other hand, this may be the last chance for Kidd and Carter to win a championship, at least while playing on the same team. Kidd was very nearly traded earlier this spring (to the Lakers), and Carter is in the last year of his contract. While it's undeniable that these two create a certain kind of magic on the court, it might not make sense for anyone involved to keep this tandem together.
Ultimately, aside from sheer star power, this series will be decided by two factors: post play and experience. While there are some marquee swingmen in this series, the key match-up could be at center. This postseason, the Nets have really missed their young center Nenad Krstic, who has been out since Christmas and would've been able to put some offensive pressure on the Cavs' interior defense. In his place, they use the utterly unexciting Jason Collins and a couple of scrappers. Meanwhile, the Cavs are able to field the comparatively gifted and oddly complementary Gooden/Ilgauskas combo. In the end, the Nets' experience should carry the day. Nets in seven.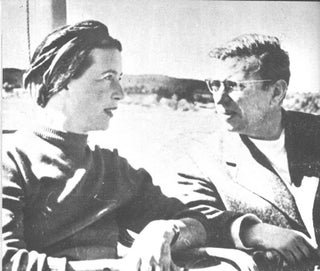 S