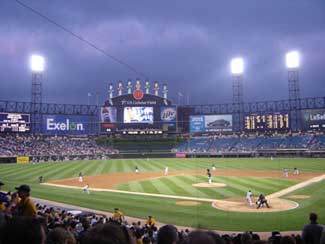 • We really are gonna try to talk these guys into a Mattoon franchise.
• Hee, hee, the Brewers put fingers in butts.
• See ya, Chelsea.
• ESPN is full of it. Who knew?
• The Brewers will make you pee.
• Yeah, not a smart bet, not at all.
• We love a good Star Wars nerd.
• Oh, boy, Roger Clemens is back. Whoopee.
• Pay Rickey!
• XTREME, dude!
• Vernon Wells knows how to write on a baseball.
• Floyd Mayweather, enjoying himself.
• They should call him Greg Olden! Get it?! Sigh.
• Who said lawyers don't make the world a better place?
• If you can't believe Michael Vick, who can you believe?
• We can only hope to someday love America as much as the Yankees do.