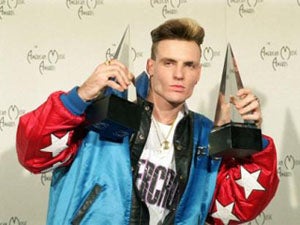 What's coming up in the world of minor league baseball ... we proudly give you Rick Chandler's Minor Enterprise!

Not content with the more pedestrian promotions often associated with the minors, the Long Beach Armada (Independent Golden League) are into the higher concepts. They ask the really big questions, such as: Is there a God? Is there an afterlife? And what is the worst song in the history of the world?
The Armada has decided to tackle the toughest one first. Nominations are now open on the team's site, where fans are asked to offer candidates for the worst song of all time. Voting will commence later this month. It all culminates at Salute to the Worst Song of All Time Night in August, where the top vote getters will be played over the PA system all night, leading to the announcement of the big winner. And don't be too eager to crown She Bangs by William Hung just yet. There are many, many worthy contenders, says Armada General Manager Jay Klein.
"This all started when we were sitting around in a meeting trying to decide on some new promotions," Klein said. "We were discussing the idea of having a '70s or '80s theme night, and we just started talking about all the bad music that came out of those decades. We all had our worst songs, so we decided to put it to a vote. It sounded like something fun and inexpensive."
And believe me, the Armada knows stinky: They're the team that let Jose Canseco pitch last season.