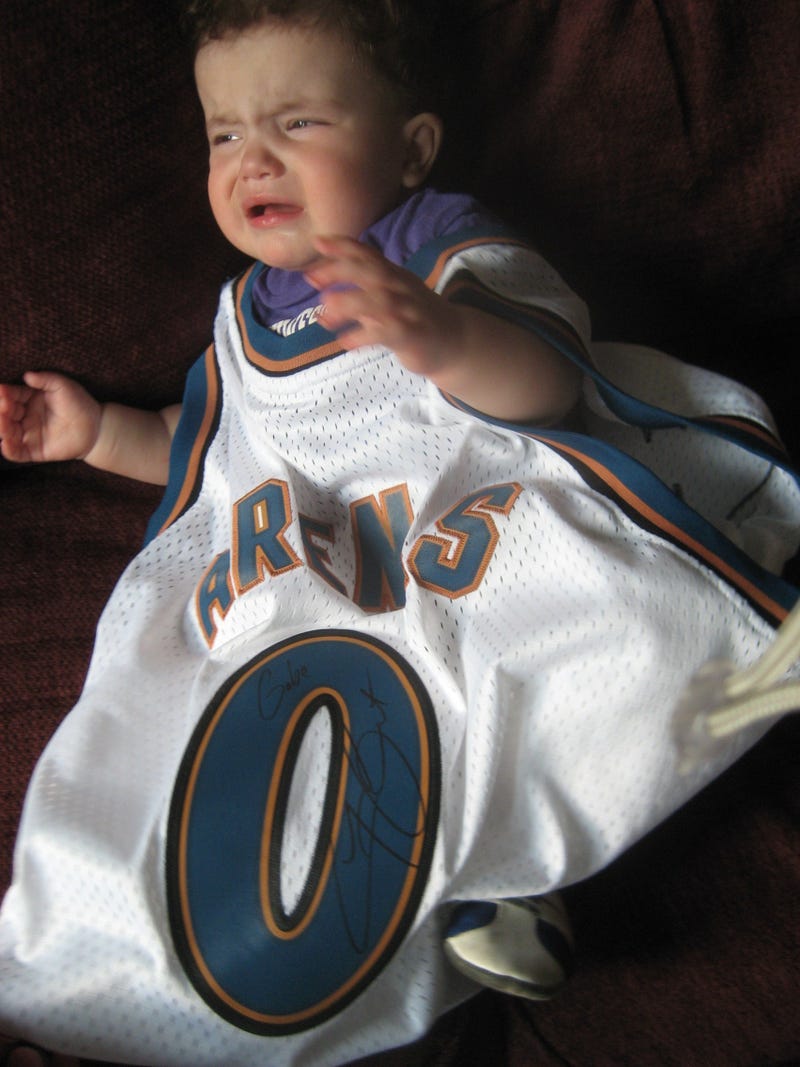 Deadspin readers will recognize that this is not MJD this weekend. No, there seems to be something missing... the cleverness, perhaps? Maybe the smart analysis?
Either way: I'm Dan Shanoff, and you can get the scrapple I'm slinging here, every day, at DanShanoff.com, except that instead of a dozen posts per day, I'll give you... um... one. (Really: I ask for so little!)
We had a lot of fun yesterday: We had an Agassi-hooker mash-up, a Chad Johnson-equine mash-up, a Vick dump, a Clemens live-comment rally and if you went to the local OTB on my Belmont tip, you're welcome.