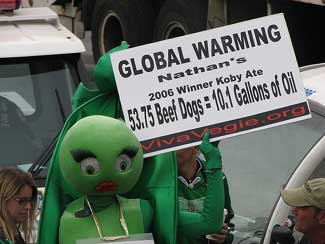 • God, the hot dog eating championships are fun.
• John Patterson, get thee to Canada. Don't tell Spencer Hawes!
• 45 seconds ... starting NOW.
• Cursing at Yankee Stadium? Now we've seen EVERYTHING!
• Dan LeBatard would like to keep Harold Reynolds away from his women.
• MJD left us, but he is not forgotten.
• Have Pete Rose's 30-year-old gum.
• Stephon Marbury, absolutely not on crack. Nope.
• These poor children.
• Furries!