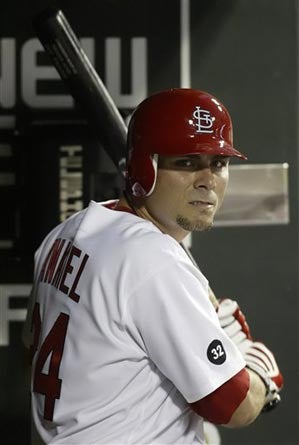 • All the EPL you can handle. Remember to meet Mr. Hirshey this weekend for EPL opening weekend.
• Bonds hit his damn homer already.
• Rick Reilly ... shirtless!
• It's always fun when Irish pick up prostitutes.
• Remember to join the Deadspin Pants Party College Pick 'Em Pool.
• Duck! Jay Mohr's back!
• Rats in Anaheim.
• Darius Miles, history teacher.
• ESPN 360, gone, but not noticed.
• McBeam us, baby!
• Buzz off, Bud.
• Sundaynightisfootballnight.
• We broke the news, and boy howdy, our patience was rewarded.
• Tiger Woods, fired pitchman.
• Sure, Bonds' arms haven't grown. Right.
• Mariner Moose, national menace.