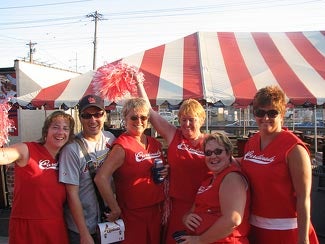 • One excitable cancer kid.
• Barry Bonds and Alan Thicke, ice skatin'.
• Seattle will say goodbye to the Sonics.
• Super!
• Will Demps is tired of your breasts.
• Hirshey wraps up the first weekend of the EPL. Oh, and Beckham scored.
• Hey, the MNF crew sounds pretty good so far.
• Stoner GMs, man.
• EPL orgies.
• Rob King, finger on the pulse.
• Goodnight, Mamula.
• Shane Battier is dope.
• We saw Rick Ankiel!
• At least someone can ref the prison games.
• Jose Offerman, totally sane.
• Don't forget to make your Deadspin Hall of Fame nominations.