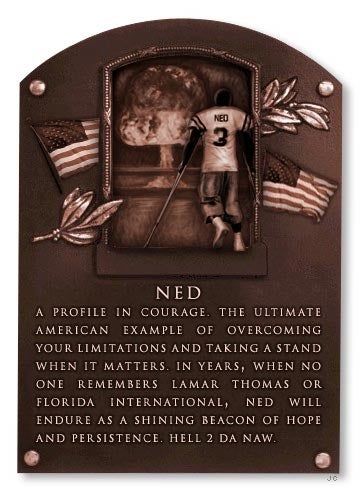 • Alas, only Ned.
• Mark Cuban, dancin'.
• ESPN hires its fans. Well, no, but it pretends its employees are fans. Clever, you!
• We'll never understand the President Of Red Sox Nation thing.
• Vick pleaded guilty. You might have heard about it.
• Mike Tyson's poop.
• Dickey Simpkins, one good dad.
• Time to let it go, Wrigley.
• If you thought the interview with Dave Zirin was just "too long," we suggest checking it out again. You've got plenty of time this weekend.
• A dogfighter at USC.
• ESPN is editing its own Wiki pages.
• Ohio State Fans Are Monsters!
• This bird will kill.
• Free Garchar!