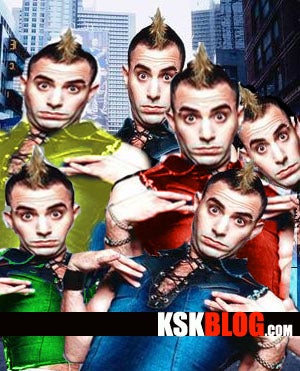 Oh, hello there. We, the fine gentleman from Kissing Suzy Kolber, have been charged with guiding you folks through this, the very first weekend of the NFL season. And we could not be more excited. Not only do we get to watch football, we also get to rush to the computer every five minutes to do HTML formatting! It should be a blast. But first, we should probably give you a primer on what you, the reader, should expect from us:
-Lots of fucks
-Lots of fucks on top of the other fucks
-Lots of dick jokes
-Proper use of the Royal We, since we are, in fact, more than one person
-No stupid fucking "Now you have six Weekend Daddies!" jokes
-Less soccer. More boobies.
-Strict enforcement of The Commentist Manifesto, which has recently become as desecrated as the Stonecutters' Sacred Parchment on Rib Night