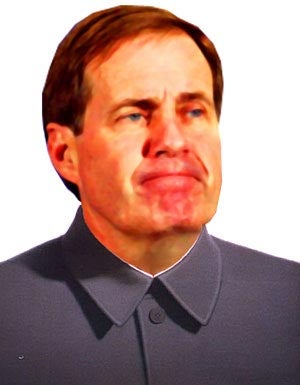 • Bitch, Isiah Thomas has a lot to say.
• Shaq's bus sends some mixed messages.
• What a huge day at RFK Stadium.
• Jason Elam's kick was amazing.
• The Smorgasbord returns!
• Obey Belichick.
• Gilbert Arenas knows how to deal with a lady.
• Poor Greg Oden.
• We tell you with whom to have sex.
• Skip Bayless and company remember September 11.
• Appreciating the Kiss Cam.
• Live-blogging the Buzzsaw MNF game was a stupid idea.
• Nope, we'll never get the Fathead thing.
• Inside that Yankee Stadium prank.
• All you need for your NFL Sunday.