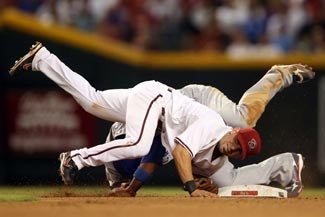 • Soccer players are manly.
• Much genius happening on the ESPN Conversation boards.
• Please do not make noise, fan.
• Tom Brady is selective about his in-flight movies.
• Good week for Isiah.
• Get after it, football fans.
• Somebody tag Holliday.
• How to win a starting job.
• Goodbye, Walt Jocketty.
• Clint Hurdle, romantic.
• It is not sunny in Philadelphia. At all.
• Hey, football's going on too.