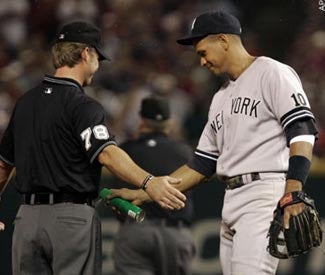 • We really enjoyed the Jambaroo this week.
• Favre, man ... FAVRE.
• Don't let the door hit you on the way out, Roger.
• ESPN will come after you even in death.
• Jacqueline Gagne, hanging out with the ESPN Conversation folks.
• Stanford! Holy crap!
• The bleacher peeing lady.
• Baseball video games stink.
• Vick the Aggies!
• The Rockies are insane right now.
• The Bills hate "Monday Night Football."
• Doc Rivers is happy with his current position.
• Herrrrrrrrrrrrrrre's ... Joe Buck!