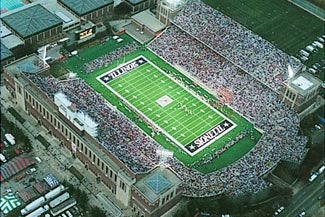 • Wait. You do it with Derek Jeter and some other lady, and you expect free parking too? Sheesh.
• This is not the best way to intimidate Josh Beckett.
• The Rockies are in the World Series.
• See ya, Torre.
• Mr. Lloyd, Mr. Aikman is on line two.
• Bill Simmons, mo-capped.
• Those diligent beat reporters.
• Man, screw that guy.
• Tim McCarver has learned a fascinating new fact.
• Remembering FrankTV, the show that hasn't even started yet.
• Negro Nascar!
• Cowboys.com is more expensive than the team thought.
• Sorry, we don't think you should be able to wear redface.
• Jason Kidd will kick your tubby ass.