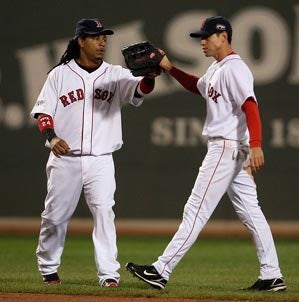 • The Red Sox went to the World Series and then started kicking some ass.
• One happy Kentucky fan.
• We'll call this an agent screwup.
• Heath Shuler, still awesome.
• Ack! Jason Taylor robot!
• Here comes Dennis Miller.
• Larry King explodes.
• Channing Crowder is smart.
• Sorry: Still not worth it.
• Goodbye, prancing Cuban.