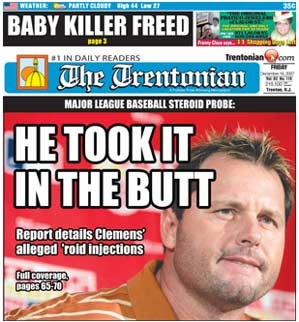 • We remind you to keep the submissions coming for the ESPN Accountability Record.
• How long is 23 months in dog years?
• That bitchin' ESPN holiday party.
• An outstanding Jamboroo that you might have missed in all the Mitchell Report business.
• Oh, yes: That.
• We hate "guarantees."
• Rick Reilly is doing OK for himself.
• The NBDL rules.
• Isiah is tired of you making the Knicks lose.
• All hail the return of Kyle Orton.