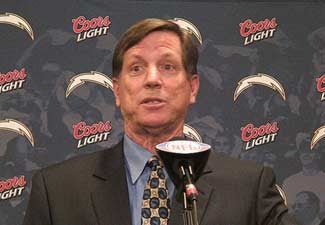 • Come on, we gotta find that Jacobson video.

• Fun with the Utah Jazz on New Years Eve.

• Stephen A. Smith, pundit.

• Wait, Norv Turner is a genius now?

• ESPN supports their troops.

• Phone sex.

• T.O. cries!

• ESPN comments will get you a job.

• MITT ROMNEY!

• Donte Stallworth has a friend.

• Not a good day for Tony Romo.

• Louisville does not like kissin' dude folk.

• Glen Rice doesn't like closet dwellers.

• Philip Rivers says "Hands Off!"