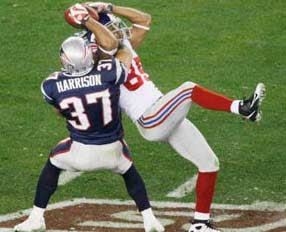 • Hey, the Giants won the Super Bowl. Really.
• Poor Kevin Hart.
• The last Jambaroo until next season.
• How to sneak into the Giants victory parade.
• Fire Joe Morgan is one-third Mose Schrute.
• Patriots fans try to come to terms.
• BOO, Gordon!
• Take that, Tiki.
• Shaq to the Suns? Amazing.
• Pedro Martinez, cockfighter.
• Puppy Bowl!
• Do not listen to Sen. Arlen Specter.
• Welcome back, Dickie V.
• We were in Los Angeles, Alameda and, tonight, Seattle.