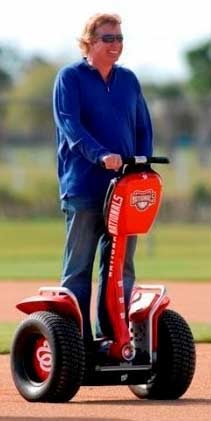 • Segways!
• Mattoon! And other places!
• Lots of baseball previews.
• Nice week for Keith Van Horn.
• Andy Pettitte. Whatever.
• We miss you, Harry.
• The Marlins want your fat guys.
• The Harold Reynolds case may never begin.
• Man, you guys love Scott Van Pelt.
• Bob Knight, sold out by Lawrence Frank. Maybe.
• Mamula!
• Drew's new series debuted.