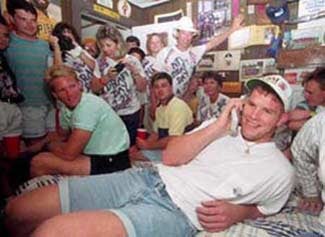 • We returned from vacation.
• See ya, Favre.
• Fun with George Karl's lawyer.
• Poor Felix Pie.
• Yipes, Ministry.
• Life as a scout is a sad, scary thing.
• Juan Gonzalez!
• Greatest Highlight!
• Four square!
• It can't be fun to broadcast a marathon.
• The end of the Sonics.
• ESPN tests are hard.
• Meet our Beijing Correspondents.