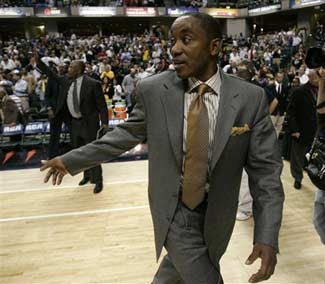 • We miss Isiah, already.
• No more primates at the Washington Post.
• Good night, Lima.
• NFL schedule is out.
• The end of Harold Reynolds' lawsuit against ESPN.
• Carmelo is very sorry.
• Lots of discussions on Bill Simmons. But no Barack Obama for him.
• Will Clark, charming.
• One Nutty Buddy.
• Tiger Woods did not win The Masters.