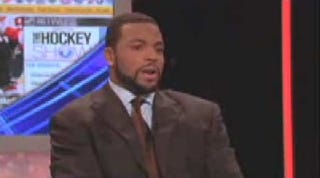 • Hey, What'd we miss? Oh, yeah. That.
• Oh, and nobody had a better take than Daulerio.
• John Daly, shirtless.
• Jeff Reed. Two words, so much meaning.
• Careful, Coach Weis.
• Pat Jordan is a badass.
• Roger Clemens should not be allowed around early teens. Nor should Karl Malone, for that matter.
• The balls of Lou Piniella.