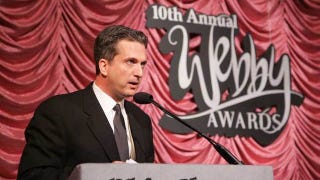 We're not the only ones who noticed that Bill Simmons hasn't written a column in two weeks — until today, anyway — and hasn't been featured much on the home page of ESPN.com. We figured it was nothing; the man has taken extended breaks before. But, just to be thorough, we emailed him and asked if anything was up. His response, on the record, surprised us.
Here's Simmons' complete remarks on his (relative) absence from ESPN.com over the last month or so.
Yes, I still work for ESPN. No, I'm not writing for ESPN.com as much — my choice, not theirs. That's just the way it will be from now on, unfortunately. I'd have more to say, but I'd end up being profane and I don't want to offend Buzz Bissinger.
When we inquired further, Simmons went on:
I still love writing my column and only re-signed last year because I really did believe that we had hashed out all the behind the scenes bullshit and come to some sort of agreement on creative lines, media criticism rules, the promotion of the column and everything else on ESPN.com. Within a few months, all of those things changed and certain promises were not kept. It's as simple as that.