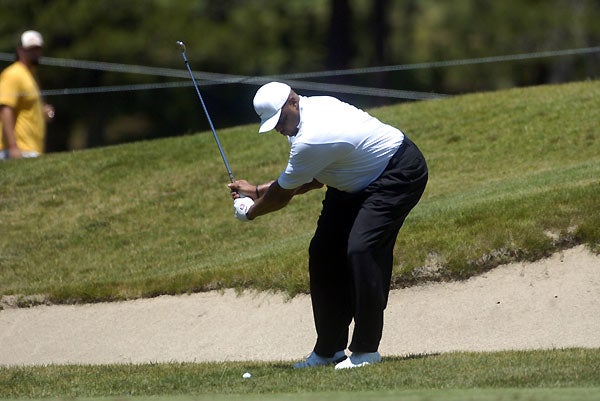 S

"It's for charity!" That's Charles Barkley's excuse as to why, only a little more than a month removed from his on-air vow to not gamble for a "year or two", will be back at the poker tables July 2nd in the "Ante Up For Africa" tournament. ("It's for charity!")
Barkley is also scheduled to participate in the American Century Celebrity Golf Championship in Lake Tahoe July 11-13, but, on a conference call yesterday to promote the event, Marvericks' guard Jason Kidd says that Chuck will be perfectly fine in that environment:
We were at a casino and he said he was "on the wagon" at a golf tournament in Palm Springs. As much as Charles can sit there and talk - and everybody likes to listen to him talk - I think he'll be fine at Tahoe.
Of course he will. However, Barkley's behavior thus far since his self-imposed wagon-ing makes seems quite disconcerting: How long can the fat man go to the all-you-can-eat buffet and just eat salad?

Barkley to play in poker tournament — for charity [SI.com]
Charles Barkley enters celeb poker event in Vegas [AP]
No Barkley gambling in Tahoe? What are the odds? [San Jose Mercury News]