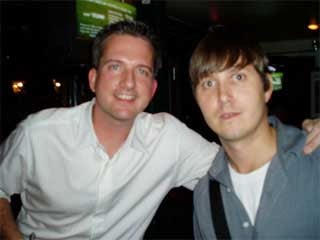 On the book tour, one of the most common questions we were asked: "Do you ever talk to any ESPN guys? Do they hate you?" The two people they asked about most often were Bill Simmons and Chris Berman. We're not sure what that says about either of them, or us.
The relationship Deadspin has had with ESPN has been parasitic, in a way, but also mutually beneficial. To state this, again, as if it required more clarification: We have never applied for a job at ESPN, have never wanted to work there and are not engaged in some sort of bitter lashing out. There are plenty of smart folks in Bristol, and we'd just dumb the place down. It was never a vendetta; ESPN was the center of the sports world, and no one ever seemed to treat them as the wooly mammoth they were. But more to the point: We were amazed, pretty early on, just how sensitive to criticism ESPN was. It was as if they had never even considered the possibility that someone might not like Teammates. The first month we did the site, we started picking on "Cold Pizza," because we were home all day and presumably the only people on earth watching "Cold Pizza." ESPN staffers noticed; within a matter of days, we were receiving anonymous emails about the backstage "intrigue."
This, of course, led to the infamous ESPN Memo, to this day one of the most hilarious and terrifying corporate documents we've ever seen. ("No, employees cannot keep the trees.") Whenever we would run into ESPN employees, they always asked us, "How do you get all that stuff?" As if we were breaking into someone's email accounts. Never underestimate people's desire to bitch about their jobs.