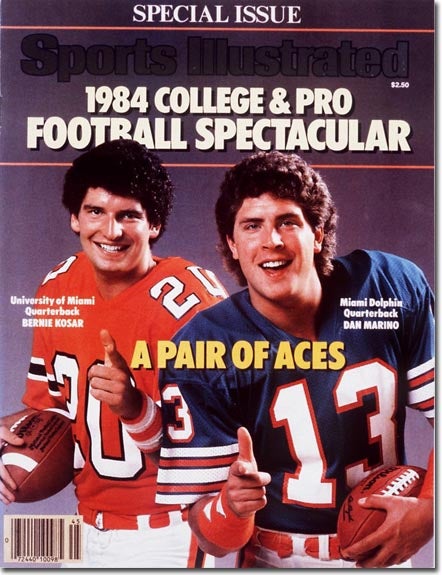 For $228,806 in unpaid taxes . For his part Kosar claims the bills got lost in the mail after his divorce from wife, Babette, led to a new address. Has any marriage to a woman named Babette not ended in divorce? We linked this in blogdome but that was before Kosar added a chef to his enemy list. Yep, Kosar is also embroiled in a feud with his business partner, Dan Heri— a former chef at the inventively named Bernie Kosar's Steakhouse. In pertinent part Kosar and his chef have been engaging in email warfare. Which the Miami Herald nicely excerpts:
Harri: ''Kosar Hospitality owes me . . . I have kept very low profile on this.'' Kosar: ``I went way above what I should to help you and you haven't even repaid one thing let alone all the mess and crimes I am cleaning up from you.'' Harri: ''Am available . . . if you would like to discuss.'' Kosar: ``U ungrateful stupid idiot . . . You can rot in hell . . . You aren't even close to professional.''
U disappoint us so, Bernie. Am I the only person hoping he has to file for bankruptcy so we can see what he spends on hair products each year?
Bernie Kosar gets thrown for a loss by the IRS
[Miami Herald]
Bernie Kosar flagged by the IRS for delay of payment
[SportsByBrooks]