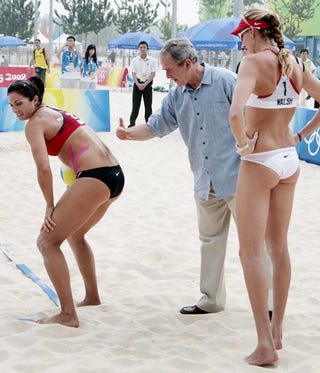 During practice rounds in Beijing, President Bush discussed foreign policy with U.S. beach volleyballer Misty May-Treanor. Or was he giving her his approval rating? Outlining his plan for peace in the Middle East?
According to Treanor
, the back slap is a common form of praise in beach volleyball. The "Giggity, giggity, giggity" that came after this one, not so much.
Photo via USA Today
The Undeniable Attraction Between George W. And Jennie Finch
[Deadspin]