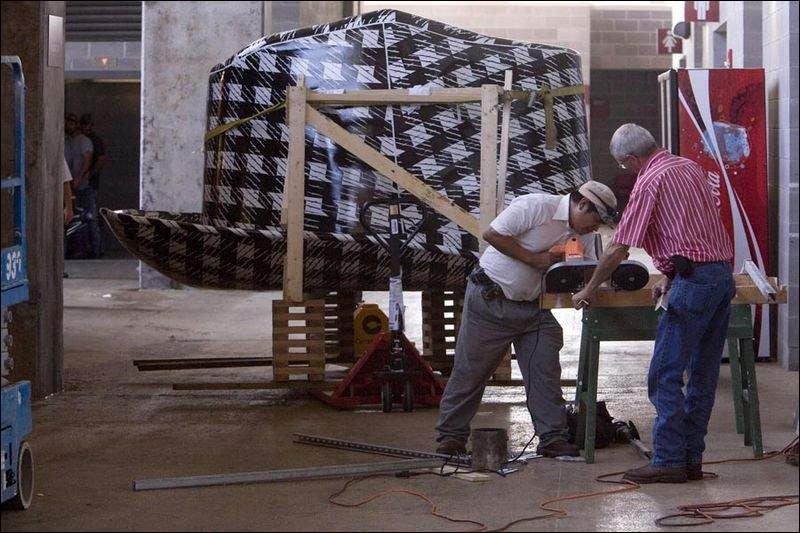 Somewhere the ghost of Bear Bryant is crying. And not just because Alabama outsourced the giant houndstooth hat to a Connecticut based company. But because, you know, this seems like something that should exist just outside the Tampa Bay Bucs pirate ship. The goal is to spruce up the concession stands at Bryant-Denny stadium. In addition to the Bear's Den (get it, get it), there will be Ezell's Fish Camp (looks like a fish camp) and Crimson Fried (looks like everything that everyone is already eating). How big is the houndstooth hat? Try 550 pounds.
The hat arrived Wednesday and workers began immediately to put it into the stadium, using a 150-foot crane to hoist it behind section U4 in the north end zone. Weighing 550 pounds, the fiberglass houndstooth hat will sit above the concession stand at an angle so fans can see the front and top of the hat, said Diana Evans, a spokeswoman for the Connecticut-based company.
Thank god it's at an angle. Otherwise tons of Alabama fans would be standing around trying to figure out what the top of a hat looks like. Or to make sure Jimmy Johns wasn't dealing coke off the crown.
Hungry? Go to the houndstooth hat
[Tuscaloosa News]