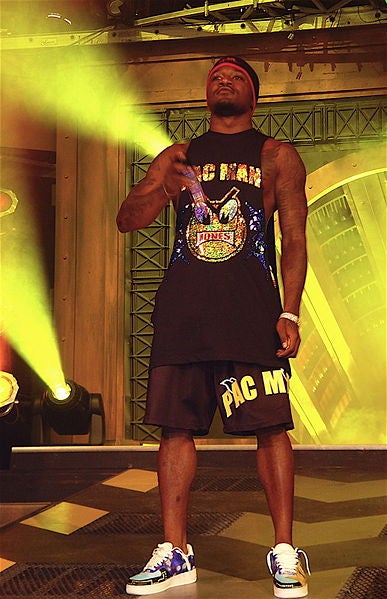 Dallas area strippers are rejoicing. It's probably just a coincidence that thunderstorms are in the Dallas forecast. Because, after over a year of suspension, Pacman is back . Jones confirmed the reinstatement with the Dallas Morning News this afternoon. Where was he when he received the news? Hooters. Seriously.
"It feels good man, you know, to get a second chance and I just have to take advantage of it," said Jones. "First and foremost, I don't want to let myself down, definitely my little girl down. I'm thankful for Jerry [Jones], the fans in Dallas and my teammates for believing in me. I need to keep doing what I've been doing to get reinstated, staying with myself and my teammates and staying away from those knuckleheads and just stay focused."
We can all agree that Jones is an idiot, but he still received a harsher punishment for an off-field act than any player in league history. And he's still only plead guilty to a single obstruction of justice felony. And that was after the suspension ws levied. Meanwhile the NFL, public relations masters that they are, planned on dropping this news on the Friday before Labor Day figuring that the attention would be muted over the long weekend. Until then, let it rain.
NFL fully reinstates Dallas Cowboys cornerback Adam Jones
[Dallas Morning-News]
Pacman was at Hooters when he got the news
[Pro Football Talk]