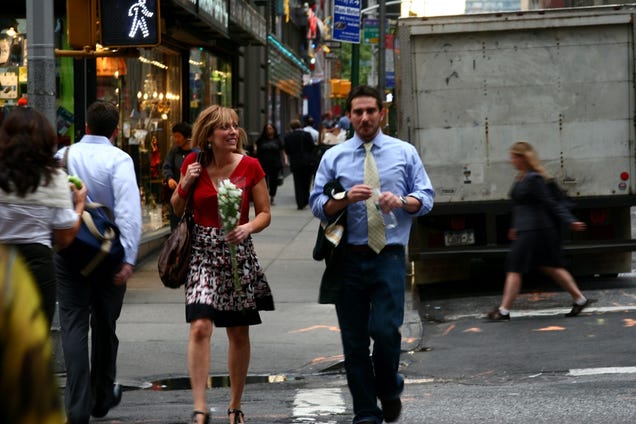 This photo was taken by Gawker photog Roger West who was assigned to photograph my big date in New York City with ESPN's Linda Cohn, who's doing press for her book, "
Cohn Head: A No-Holds-Barred Account of Breaking Into the Boys' Club
". She's a classy lady and one who appreciated my attempts at wooing her: Flowers. A hearty meal. Wine. A $12 tie. It was a three hour ordeal that began with a broken glass at the restaurant and ended with a pair of soiled underwear. (I have realized that one can only eat so many figs before it causes a your intestines to revolt.) I attempted to ask her questions But more on that tomorrow. Tonight, do that thing that you usually do on a Wednesday evening. Also, thank you for your continued support of CohnSpin.