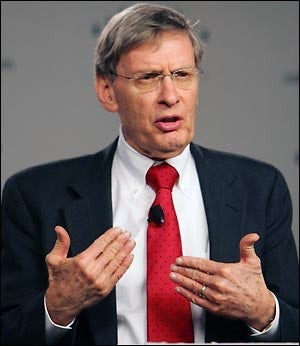 When Hurricane Ike rained on the party inside Minute Maid Park in Houston last weekend, Bud Selig infamously made the Astros play two games at a "neutral site", Milwaukee's Miller Park. As you can imagine, this was not well received in the Astros' clubhouse. Houston, which had been red hot prior to Ike, promptly lost both games to the Cubs - one of which included a no-hitter by Carlos Zambrano - and has now fallen into a late season tailspin. Bud Selig then had the brilliant idea of taking out a full-page ad in the Houston Chronicle, and expressed "profound sorrow" for all that was lost in the storm. The 'Stros weren't having any of it .
"Major League Baseball has always valued the dollar more than they do the individual, the players and their families," Lance Berkman said. "That's illustrated in things like playing through a lightning storm in Chicago (on Aug. 4)." "The thing is we had days at the end of the season that we could have played a single game plus a doubleheader if need be," Doug Brocail said. "And to make us go up and play at North Wrigley like we had to on no sleep, it was absolutely ridiculous. If it was New York or Boston, it would have been played at the end of the season. I truly believe that, and I think 99.9 percent of our teammates believe that. But no, we're the Houston Astros."
Looks like another tremendous moment for the Bud Selig Era.
With Selig, it's all about money
[Houston Chronicle]
'Profound Sorrow' of Selig Not Enough for Astros
[The Sporting Blog]