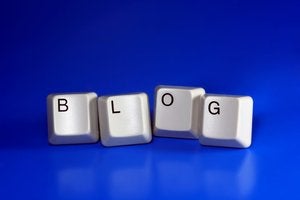 Last Sunday, the proprietor of the Covered in Oil blog was live-blogging the Oilers-Avalanche game. There was just one tiny problem. It was in violation of his press pass, or something. Turns out that the blogger actually has an MSM job, for which his tasks mostly consist of grabbing player quotes following the game. According to him, that's basically all he's paid to do. So, like any good blogger, he decided to keep readers of his personal site updated on what was taking place in the game by live-blogging it while sitting in the press box. And that's when the trouble began.
"All went well until just before the start of the third, when one of the Oiler press guys pulled me aside and informed me that I'd no longer be allowed in the press box, and that if I didn't have a job to do, he would have had someone escort me out of the building right then and there. I was understandably a little confused as to what was going on, and after a little questioning, he told me that I was not allowed to blog in the press box, as I was there on another media pass." ... "A few minutes later, he came back and actually stood over my shoulder and demanded I remove the post entirely, also reminding me that I wouldn't be back."
The kicker in all of this is that despite telling the Covered in Oil guy that he couldn't blog while sitting in the press area, it turns out that at least two other bloggers had "misused" their press pass privileges by getting player reaction and putting it on their blog. He suspects the Oilers had a problem with what he was writing, and he's going to take an extended break from this blogging business to clear his head. The blogging community, meanwhile, is handling this little fiasco with
nothing but grace and class
as you might expect.
It ends ...
[Covered in Oil]
FUCK YOU EDMONTON OILERS ORGANIZATION
[Hot Oil]