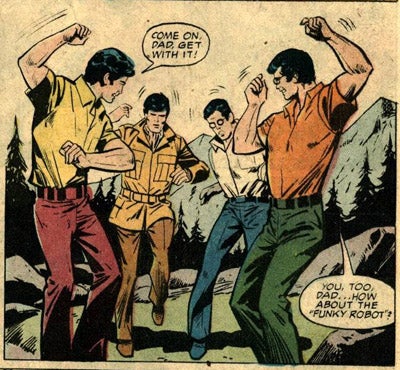 Today's most attractive 1:00 match-up pits the Buffalo Bills against the San Diego Chargers. And today's most uncomfortable 1:00 match-up sees Buffalo defensive tackle John McCargo reunited with the team that tried, unsuccessfully, to trade him to the Colts on Wednesday . Yep, McCargo went from elated to deflated this past Thursday upon learning that his chances at a fresh start had fallen away due to a bulging di...sk. The third-year player failed his physical with the Colts, who promptly slapped a 'Return to Sender' tag on him and shipped him back to upstate New York. McCargo has stayed pretty mum on the subject, but Bills coach Dick Jauron? He's totally cool with it!:
"We're glad to have him back," said Jauron, who spoke before McCargo. "John's happy, I think. And we're happy, so here we go."
Water under the bridge, then. The AFC East leading Bills are coming off a bye week and trying to bounce back from their first loss of the season against a resurrected Kurt Warner. Meanwhile, the Chargers need a win to keep pace with the AFC West division-leading Broncos, who have a cupcake match-up on Monday night. And speaking of uncomfortable situations...: • ...not only do the Chiefs have a disgruntled Tony Gonzalez on their hands, but they are also playing host to the undefeated Titans. Throw in the fact that Kansas City will be playing without running back Larry Johnson, and this has all the makings of the game that will eliminate you from your suicide pool • And in a huge NFC North battle, the Vikings travel to Soldier Field to face the Bears. Chicago is coming off a tough loss to the no-longer-a-laughingstock Falcons, while Minny won a squeaker last week against the still-very-much-a-laughingstock Lions. The two teams are stuck in a three-way tie with the Pack for the division lead. That means it's Orton v. Frerotte, with a whole lot on the line. Elsewhere, up is down, fall is spring, Tony Romo isn't starting, Steve Harvey was the story of the ALCS and, frankly, I'm scared.
Just a friendly remembery: send your tips the way of marcelmutoni@gmail.com and gourmetspud@gmail.com. Do it now! While there's still time!
DT McCargo back with Bills after failing physical
[The Associated Press]