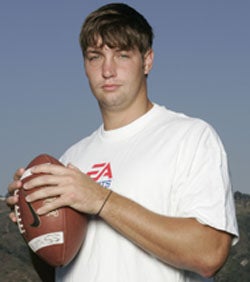 Tonight, the Denver Broncos and mouthy quarterback Jay Cutler swagger into Foxboro and will attempt to frustrate the completely neutralized New England Patriots on their home field. Even though the Pats do not remotely resemble anything close to the juggernaut they were last year,
they're still favored by three points
. Somebody in Vegas must think that Matt Cassel is destined for a career defining game even though he's coming off a week of putridity. Cutler, on the other hand, is one of the league leaders in passing this season and, of course, disrespecting
Phillip Rivers and John Elway
. One could only imagine what kind of thoughts he has about poor Cassel. So here is the spot where you can yell about this game. Enjoy your night tonight, thank you for your continued support of Deadspin, come back tomorrow for more of your finest
SKEETS
and cheeses.