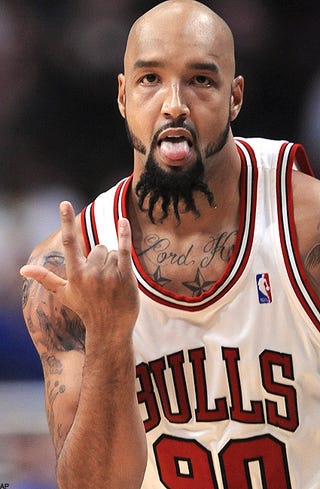 If you're looking for last-minute costume ideas for tonight, you could do worse than this. Tarantula? Upside-down view of Don King's hair? Witch's broom? Let your imagination be your guide. (Tattoos optional). Or if this doesn't appeal to you, why not go as Roy Williams? (Costume following the jump).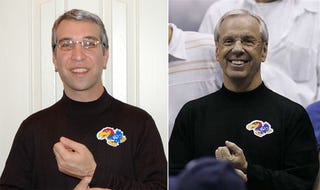 Reader Chris Corley comes through with the Williams look; so uncanny you'll say, dadgumit!
And here are some other fun Halloween costume ideas
(I like Eli Manning as Superman). Also, some
NHL-inspired ones
. Have a great night, and remember kids, stay away from downtown Philadelphia!
Drew Gooden Opens '08-'09 Season With A Triple-Double ... In Sex Appeal
[The Sporting Blog]