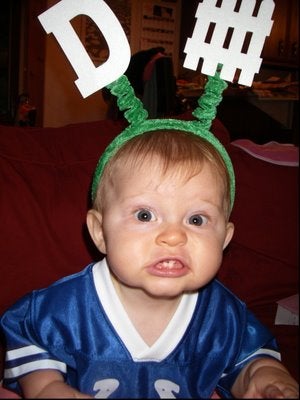 Nothing quite like a Saturday morning/afternoon featuring a bunch of bruising Big Ten matchups, games that are settled by whoever happens to get into field goal range first because the stifling blood-lusting defenses hold the prissy, pansy offenses to only a handful of yards all day. Just kidding, everyone's scoring on everyone today! Weeee! As of now, Indiana's up 34-31 over the MAC daddies Central Michigan; Minnesota and Northwestern are knotted at 17; the Spartans are predictably losing 24-19 to Wisconsin; and Michigan and Purdue refuse to play defense, the Boilermakers currently up 42-35. Luckily, there's a whole new slate of games getting under way that will hopefully give us some excitement after all of this
boring
scoring. But let's see what Hugh have to say:
fraganhome:
The Michigan/Purdue game is great, not because it's a football game that Michigan is winning, not because it's an away game and so there's not crowds and noise in Ann Arbor. No, it's great because I get to listen to the Big Ten Network announcing team say "Boubacar Cissoko" repeatedly, and, I like to imagine, stifle their laughter at saying "boob-a-car" a lot.
s2nblog:
This early lineup of games is bad. The best football so far today is on the Fox Soccer Channel.
drscooter19:
Oooooh! Notre Dame vs Pitt! I've gone and wet myself out of indifference!
And we'll leave you with this, a reminder that it doesn't matter where you're at in the world, we want to hear from you:
DexterFishmore:
Happy November, Hugh! I'm actually IM'ing you from a movie theater in Manhattan, where I'm in the middle of High School Musical 3: Senior Year. Just wanted the Hughniverse to know that no matter what you might have heard, this movie really isn't that bad! Hope the football's good today. xoxo