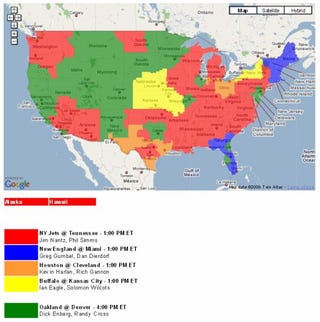 Here's the coverage map for the today's early games on CBS courtesy of
The 506
. It's pretty much football or nothing today, so watch some damn football. Unless you like the MLS, because rumor has it there championship game is going on today between the Columbus Crew and New York Red Bulls at 3:30 on ABC.
Your NFL Broadcast Maps And Announcing Schedule For Week Twelve (UPDATED)
Coverage map courtesy of
The 506
.