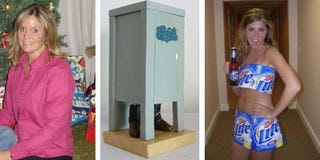 So, the next nine days will be chock full of end-of-year retrospectives. We'll do our own as well. Today: Restroom hijinks.
The restroom, once a sanctuary for quiet contemplation and graffiti scribblings, for some reason in 2008 became a meeting place for the horny, the inebriated and the privileged. Here's a rundown on just what went wrong:
• Man and woman arrested for having sex in restroom at Buffalo Bills game.