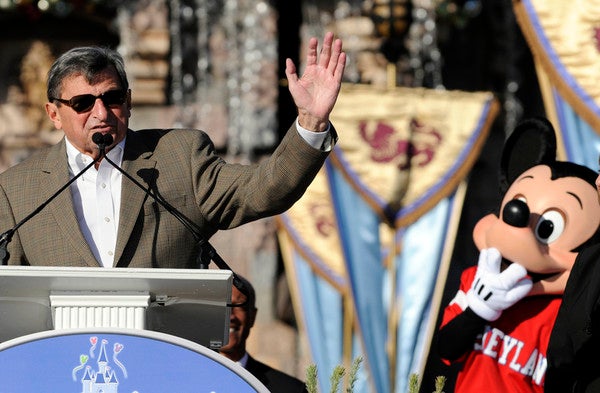 S
Got an image you'd like to see in here first thing in the morning? Send it to tips@deadspin.com. Subject: Morning crap
Little-known fact: JoePa (1926) has two years on the Mouse (1928). However, Mickey has 100% fewer buildings named after him in Happy Valley.
Just out of view, four thousand angry Southern California children would like to know when the droning old person will just give Sleeping Beauty the damned apple already so they can hop on the damned tea cups.
Today: Week 17 begins and ends quite suddenly, one bowl game falls out the polyester jackets of bowl officials and tumbles into Sunday night, and "60 Minutes" somehow fails to line up a single athlete to make best use of their NFL lead-in.
JoePa Meets Mickey [Philadelphia Inquirer]