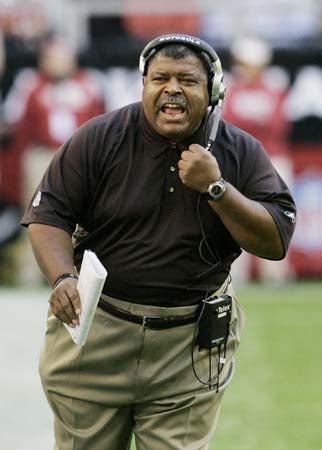 He was 24-40 in four seasons as head coach of the Browns and more importantly, 0-8 against the Steelers. Which means that your next NFL head coach to win an extended vacation is Romeo Crennel.
Although Crennel's departure was expected, Cleveland owner Randy Lerner waited until the end of the season to announce it, and in fact broke the news this morning at 9:50 a.m., ET, which means that technically Crennel was fired before the Jets' Eric Mangini or the Lions' Rod Marinelli. So many new candidates for Al Davis to choose from.
This of course comes shortly after the Browns fired general manager Phil Savage, which we hope was not done via email.