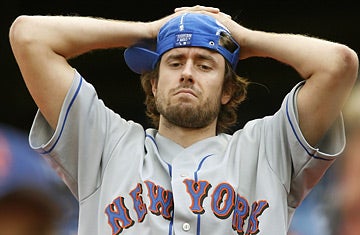 Yes, recently suspended pitcher J.C. Romero did work in (and win) two World Series games this year. Once again, Dan, strident Mets fan, has emailed in his thoughts.
I don't know if you remember me, but you dubbed me "Mets Fan Day for a
day" after I shot you a couple stories. The comments were hysterical
and thanks for giving me my five seconds of fame.