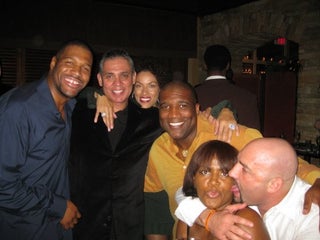 S

Well, Jay Glazer looks positively super-fun. Watch Fox Sports' intrepid NFL reporter celebrate 2009 as he perfectly executes the Glazer/Strahan sandwich on the former Mrs. Eddie Murphy. After the jump, of course.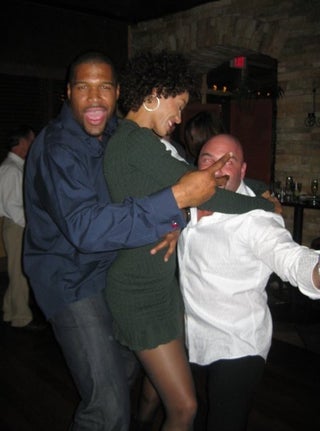 S
Well, they look like they're having fun. I hope the sweat from his bald pate did not ruin her outfit.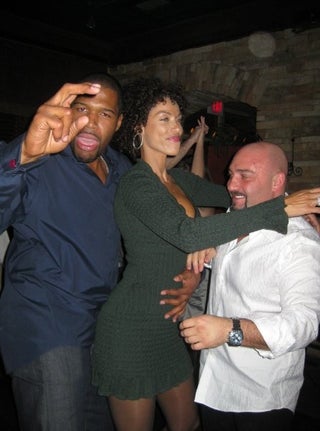 S
Mr. Strahan appears to be not impressed with Jay Glazer's inseam.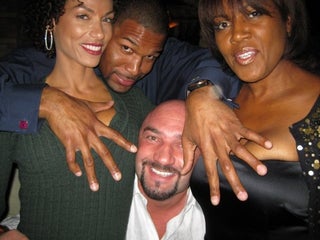 S

This is Mr. Strahan showing off his spatulated hands. Jay Glazer investigates.