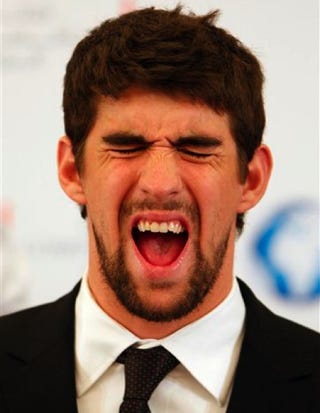 The Drudge Report reveals that "News Of The World" is set to show a photo of an "Olympic hero" smoking a bong. Update: Yup, it's Michael Phelps.
But what are the chances this isn't the ADHD swim boy that took over the world? We'll find out soon enough. But does a photo of Michael Phelps (or whomever) smoking out of a bong ruin any potential marketing opportunities? And what if it's just a hookah? As soon as the photo hits, we'll throw it up.
*****
Get some sleep tonight. It's a long day of Super Bowl madness tomorrow. Dash will be here during the day to give you all your non-Super Bowl/pregame news and Matt Sussman will be live blogging. Hooray.