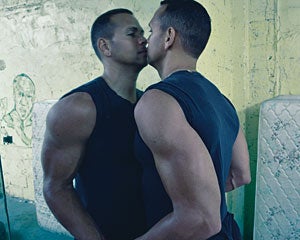 It wasn't long after Alex Rodriguez had completed his interview with Details magazine writer Jason Gay that he began having second thoughts about something he said. Was it about steroids? That goofy photo shoot? Um, no.
"I got a a frantic call from Alex, with him saying that he didn't want to reveal what his favorite Madonna song was," said Gay, who was interviewed on WFAN Radio (Boomer and Carton!) on Tuesday. "That's what was so weird about it, because the interview was literally the night of the same day that he had met Selena [Roberts] in the Miami gym. And he gave no indication that he was worried about that. He calls back the next day, and he's worried about that song."
We've all seen the infamous photos of A-Rod making sweet love to himself. Trying to figure out why he agreed to the photo shoot, and why his priorities seemed so skewed during the accompanying interview process with Gay, will have people scratching their heads for years.